News Highlight:
Sentra Smart Technology with Artificial Intelligence and Deep Learning's Detector to Participate in the 2018 China Cosmetic Fair
Alluring high-end skin detector brand deeply praised by visitors
20000 km and 9 provinces Learning tour
First stop - Guizhou
The first stop came to the capital of Guizhou, the capital of Guizhou, and President Zhu Tao of the Guizhou Beauty and Hairdressing Association received unparalleled enthusiasm and the highest specification of the Miao people, and conducted an in-depth discussion on jointly promoting the construction of a traceability system for cosmetics.
Welcome Sentra Smart Staff
Guizhou Welcome Wine
Chairman of the Guizhou Beauty Salon Association Zhu Tao
Guizhou style
Second stop - Chongqing
On March 5th, Huang invited Xu Nan, President of the Chongqing Beauty Salon Chamber of Commerce, and discussed in depth the construction of a traceability system for cosmetic products with General Manager Peng, General Manager Liu, the Dean, and five commanders of beauty. At the same time, they also discussed the content of Alluring's products and brands, gained unanimous praise and recognition, and actively carried out related cooperation.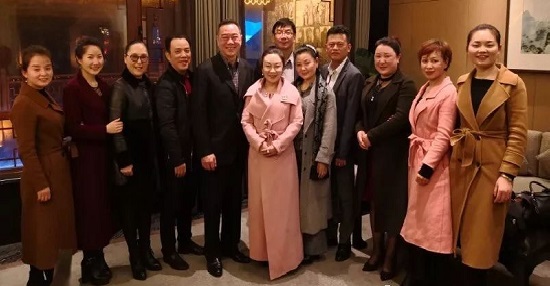 Xu Nan, President of Chongqing Beauty Salon Association, and Commander of Five Beauty
Female commander's speech
Third Station - Sichuan
The third stop came to the land of abundance, the president of Sichuan Chuanlian Beauty and Hairdressing Association Li Weicheng, the executive president of Anjun, Minister Wu, and the lifelong entertainment group Zheng Zheng. After inviting the US Fair to Chengdu, the project will be launched. Hopefully, Alluring will continue its efforts to help more people.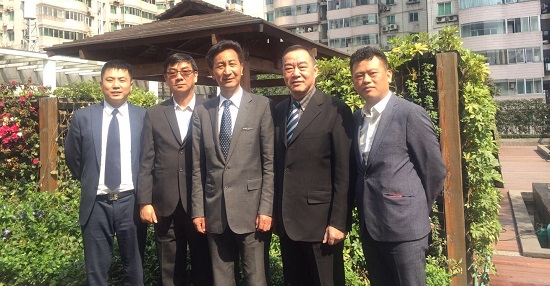 Photo with President of Weichuan Beauty Salon Association Li Weicheng
Photo of Sanyi Temple
Fourth Station - Gansu
On March 17th, he came to Lanzhou, Gansu, and visited the Chairman of the Lanzhou Hair and Beauty Association, Xiuyi Shan. He felt the enthusiasm of the Director Zhu of Lanzhou and the true feelings of the presidents of all localities. During this period, he always saw the cohesiveness of the association, so long as he sincerely Nothing can be done!
Exchange with Lanzhou Hair & Beauty Association
Exchange with Lanzhou Hair & Beauty Association
Fifth Station - Ningxia
President of the Ningxia Beauty Association Liu Shouzhong, a senior scholar, has been working in the US industry for more than 20 years. He has been a pioneer in education and training. Under his guidance and recognition, "Alluring Ou Lulin" first booed in Yinchuan, Ningxia, and lived up to expectations. Sure, thanks for supporting Alluring friends, we will continue to shine in the follow-up journey!
Photo with President Liu Shouzhong, President of Ningxia Beauty Association
Discussion photo
Sixth Station - Anhui
The president of the Anhui Hairdressing and Beauty Association, Cheng Jiacui, and the supervisors of the Baisha Group, all recognized and appreciated the features of Alluring's products, and launched a cooperative project. A healthy and beautiful cause is sprouting, and gold always shines.
Photographed by Mr. Zheng Jiacui, President of Anhui Hairdressing and Beauty Association
Anhui Association Training Photos
Seventh Station - Hubei
On March 24, after patiently introducing "Alluring," related personnel from the Hubei Beauty Cosmetology Association and Provincial People's Political Consultative Conference member Xiao Qingshan expressed their support and praise. Also learned from Chairman Xiao's motto: "If you do what you can do, you have no desire, you just stick to the right path. Natural blessings will come to you."
Photo with Xiao Qingshan, Hubei Province Beauty Salon Association and Provincial Committee Member
Hubei Hairdressing Association colleagues training photo
The eighth station - Hunan
On March 25th, in Changsha, Hunan Province, Yi Jingping, Chairman of Hunan Cosmetics Industry Association actively expressed his new outlook on life and open mind, and felt the intention and enthusiasm of his organization. Chairman Zhang of Jingyi Group responded to "Alluring" Lin also expressed her approval and appreciation and immediately launched vigorous cooperation.
Photographed with Yi Jingping, President of Hunan Cosmetics Industry Association
Hunan Changsha Orange Island
Ninth Station - Revisit Chengdu and Shanghai
On March 28th, he visited the beautiful life group and the chairman of Shi Peng Tang Li Weicheng.
On March 30, after more than 16,000 kilometers of travel, they returned to the last stop, Shanghai, and participated in the "CBE China (Shanghai) Summit Elite". The conference was held at the Jumeirah Himalayas Hotel in Shanghai on the theme of "creating new meaning". A total of more than 800 leaders, associations, experts, and web-based media gathered at the conference.
China National Beauty Salon Cosmetics Association
CBE China (Shanghai) Summit Elite
Do not forget the "Alluring" at the beginning of the heart, to create a new China health information platform
After the 20,000-kilometer long march in this month, Edwin Huang, the president of Sentra Smart Technology, understood how difficult it was for a brand to develop in the process, and there were too many places worth learning. We have also strengthened our confidence. We will also hold an open-minded attitude of learning, and we will not forget our minds. We will spread brand connotation to more distant places, work hard on products, help more people, and build new and beautiful and healthy businesses together. .
The footprint of "Alluring"
China National Health and Information Platform


About Sentra Smart Technology Inc.
Sentra Smart Technology Inc. is committed to professional Cloud Computing, Intelligent Video, Big data analysis and Internet of Thing related technologies, by providing the cloud and big-data analysis based detection system to health, beauty salons, and other related industries.

Forward-Looking Statements
This press release contains certain forward-looking statements. Words such as "believes," "intends," "expects," "projects," "anticipates," and "future" or similar expressions are intended to identify forward-looking statements. These statements are only predictions based on our current expectations and projections about future events. You should not place undue reliance on these statements. Many factors may cause our actual results to differ materially from any forward-looking statement, including the risk factors and other matters set forth in the public filings of each of the parties to this press release. No party undertakes any obligation to update or revise any forward-looking statement, whether as a result of new information, future events or otherwise, except as may be required by law.